2009 To Now – Sanitary Ware Business
CS International is the subsidiary company of SLL Machinery Hardware Sdn Bhd. It main business are wholesalers and retailers for extensive housewares, plumbing, and appliances since year 1984. Founded by Mr. Wong Cheong Loong, his main goal is to develop sanitary ware business in Malaysia. His eagerness to master the industry encourage him to learn it from the European business model where he left to Italy and Germany and learn from the best but later found it not suitable for local scene. From there, he tried exploring Taiwan and Thailand industry and finally achieve his goal and bring it back to his hometown in Ipoh.
Fanski and Atocco
Starting is not easy but the hardwork and dedications are totally paid when it has two house brands under it which are Fanski and Atocco.  By working closely with SLL Machinery that retails thousands of machinery tools, hardware and sanitary ware, CS International now manage a huge distribution chain that connects 120 dealers and 500 retailers.
The company maintains its good reputation with top notch customer service that last up to ten years making them respected by their loyal customers.  CS International will continue to be the best in the field and remaining its values by providing local but international standard sanitary and bathroom accessories.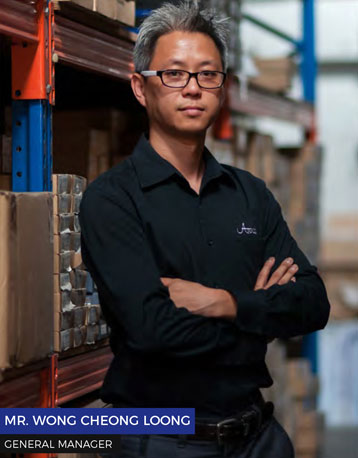 AWARDS AND RECOGNITION